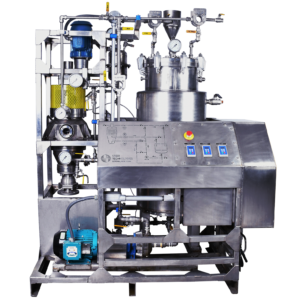 The Total Filtration Solution
The FUNDA filter is an enclosed, self-cleaning, and compact centrifugal discharge pressure leaf filter. Specifically engineered for the separation of liquid and solid particles in various applications, including manufacturing, pilot, and laboratory settings. With integrated heating and drying capabilities, this multi-plate filter offers a comprehensive solution for pressure filtration needs.
Designed and manufactured in the United States of America, FUNDA filters are known for their exceptional design and are supported by a comprehensive program that ensures filtration processes are simplified and efficient from every angle.